Teeth Whitening
Dr. Denny and his expert dental team can help you regain your white smile using custom teeth whitening treatment.
Causes of Teeth Staining
Many factors contribute to discolored or stained teeth including genetics, aging, certain foods and drinks, and the use of tobacco products.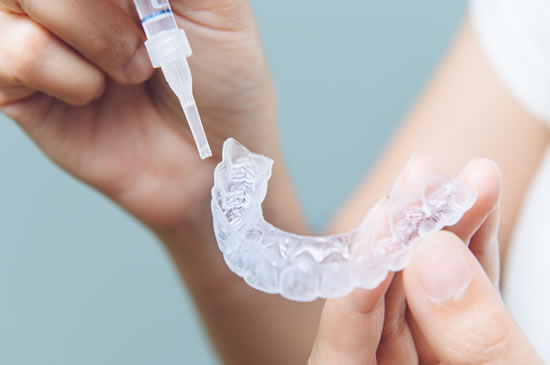 Take-home Zoom Whitening Trays
Take-home Zoom teeth whitening kits are for those who wish to whiten their teeth at home. These kits can help achieve a noticeably whiter smile in one to two weeks. They are affordable and most people experience little to no sensitivity.
At your initial visit, we use our intraoral scanner to obtain digital models of your upper and lower teeth. Then your custom fitted Zoom whitening trays can be made in as little as 1 week.
At your follow up appointment, we will make sure that your Zoom take-home whitening trays fit your teeth and review how to use the professional strength whitening gel.
Call Dr Stephen Denny at Indian Ripple Dental in Beavercreek OH today at (937) 427-1749 or send an email to frontdesk@indianrippledental.com to schedule your dental consultation and to learn more about our teeth whitening options.
Request An Appointment
Contact us today for more information or to make an appointment.